Flames on a Blue Sky RC Heli Canopy
October 9, 2007
I decided on a simple cartoon flames design, and again high visibility was the goal. I have two layers of flames, and I attempted to makes the tips of the flames a little darker. I need to work on that as it didn't turn out as planned. The rest of the canopy is blue, with metallic blue mixed in with black to highlight the edges. This was the first canopy I cleared with a two-part clear coat.
When I shot the clear I must not have cleaned the surface enough because I ended up with several small bumps and dimples in the clear. Something to keep in mind for the next canopy.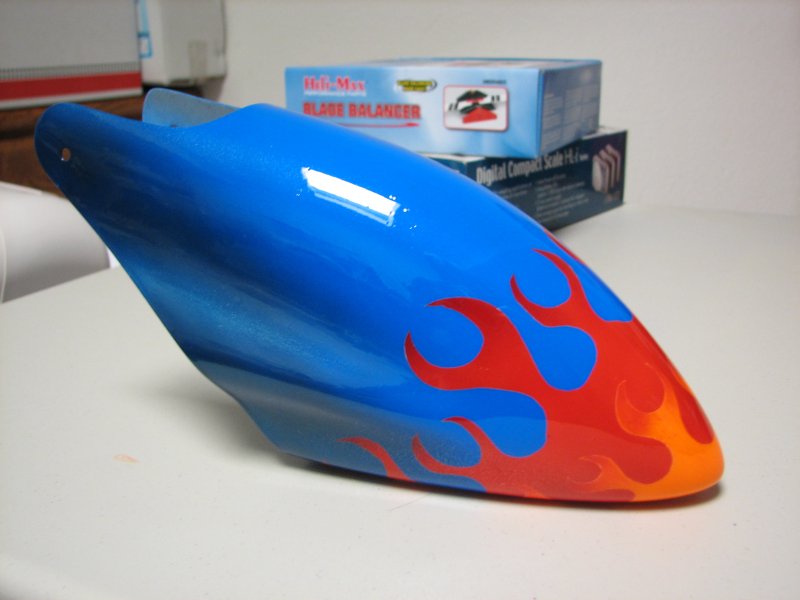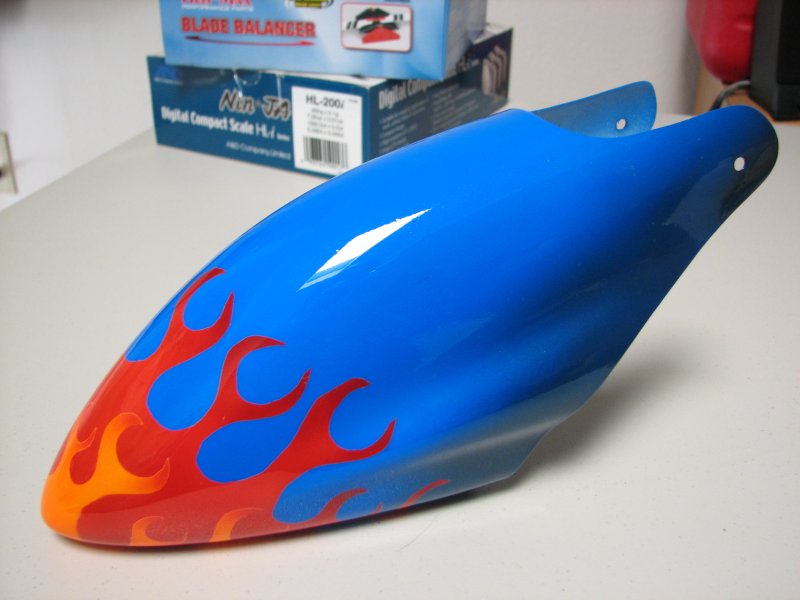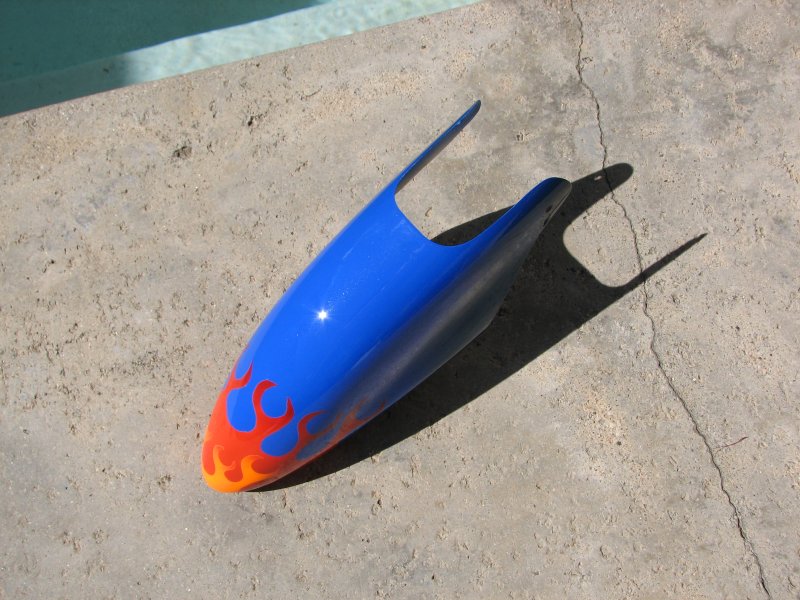 This was also my first time painting a fiberglass canopy. These photos do the clear coat no justice. The top view really shows the quality of the gloss. In the mornings the sky reflects off of it beautifully. Amazing!