Tetris and High-Visibility RC Heli Canopies
June 4, 2009
I finished three canopies recently. This Tetris canopy turned out much better than I anticipated. Silver base, candy colors, black and white for tints/shades. Made extensive use of my vinyl cutter, total time including a test panel was around 6 - 7 hours. It was worth it.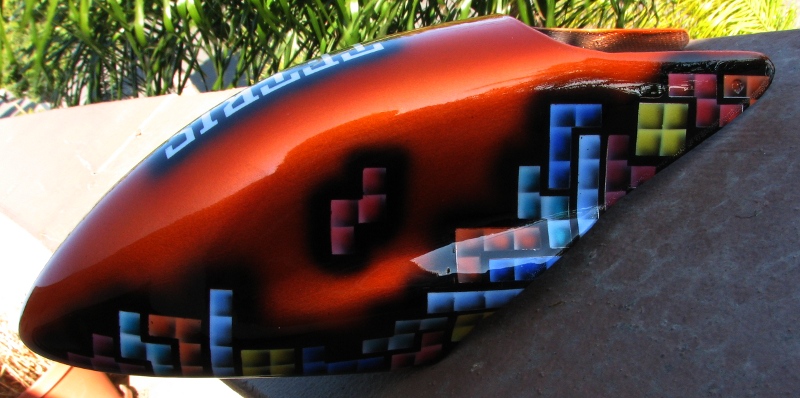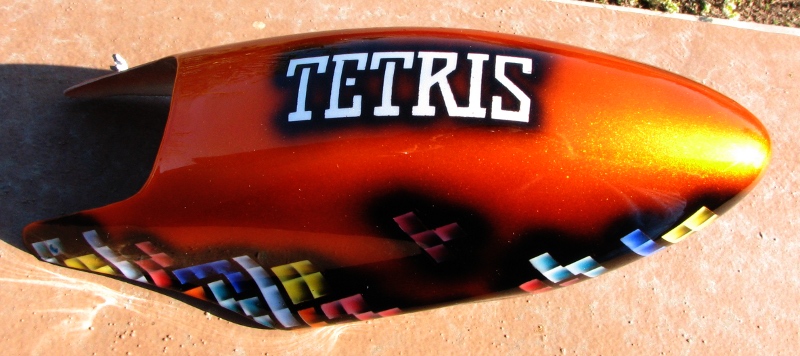 For my Raptor 50 I needed a high-visibility canopy. Yellows and pinks really pop out. I airbrushed a similar design on a smaller canopy a year ago for my T-Rex 450. I added some blue stripes and an Airtronics logo. It's hard to loose orientation now: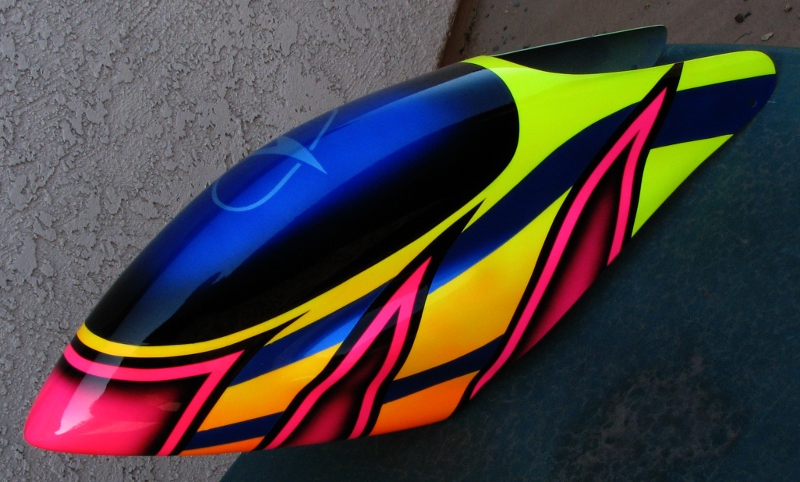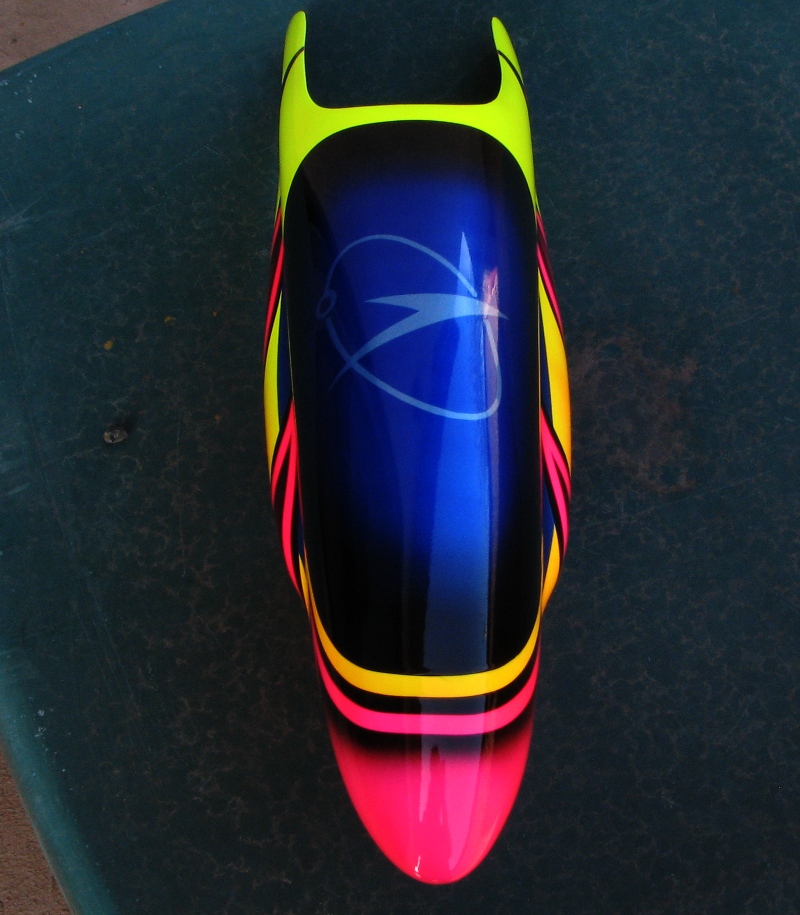 The colors on this last canopy are all candies on top of a silver base. The red and orange were marbleized, this was my first attempt at doing that. I like how it turned out. While not obvious in the photo, the marbleized candy red looks like blood spatter / pooling on concrete!